A few words about me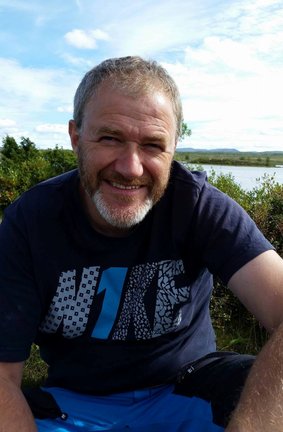 I was born in 1971, in Vinstra- Norway. Already at about ten years age, I was so fascinated of birds and nature. My dear father helped me building nestboxes and feeders for birds, and he taught me to take care, love and respect all kind of living lifes around us. I also loved being out fishing, exploring- and observe what happened around me in the nature. Later I got more deeply into birdwatching, and this brought me on trying to photograph the different birds too.
For many years I photographed mainly birds and wildlife, and the telephoto lens was more or less glued to my camera.

In 2007 a friend of me introduced me to moth-trapping, and the wonderful world of night flying butterflys- and I was hooked! I started to take documentation images of the different moths, and slowly buildt a collection of moth photographs- many of them later used in different identification books and websites.

I have always had a special interest for the northen parts of Scandinavia, and the boreal region. The endless taiga forests. And the arctics. In 2017 life leaded me to the northern parts of Norway, and since 2018 I have spent most of my time here- and also got married to my lovely wife, Tonje. Moving from the southern mountain region of Norway, to the northern coastal landscapes- woke my interest for landscape photography too. This beautiful and dramatic landscape- the wildest, snow capped mountains and peaks, raising from the turquoise sea- is so different from the inland mountain and forest region in southern Norway, where I was born- and spent almost the first 50 years of my life. A whole new world for me, both as a person and a photographer.
I have also started to use camera traps, to combine the landscape and wildlife photography- trying to show animals in this beautiful landscape. This is a camera placed out in the nature- often with one or more flashes, and a motion trigger- that fire the camera when it detects motion in front of it. This takes some practice to set up and use, but can give great results- pictures almost impossible to get with the more traditional telephoto wildlife photography methods.

I am definitely not a travel photographer. Most of my time I spend very local, and I really love to photograph the nature and places I am- and feel- related too. I like to be a humble visitor in the nature- leaving as little footprints as possible. Both in the way I am out with my camera- and in the way I live as a human being, on this beautiful blue living planet that We are given.